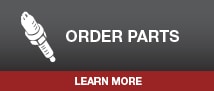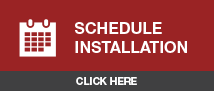 If the answer to any of the questions below is YES, it may be time to replace your battery:
Is your battery more than three years old?
Has your battery outlived its warranty period?
Have any warning lights come on?
Has your vehicle been jump-started lately?
Have you had to use a portable charger to recharge your battery lately?
Do the lights dim when the A/C or heat is on?
Has your vehicle had alternator or belt problems recently?
Is there visible corrosion on the battery posts or cables?
If your vehicle is hard to start and/or has dim headlights when the engine is turned off, your battery is getting weak and should be replaced with a new Toyota TrueStartTM battery. Manufactured to Toyota's exacting standards for quality and performance, these batteries offer the right combination of cold cranking amps (CCA) and reserve capacity (RC) for reliable performance regardless of climate.
Toyota TrueStartTM batteries have been approved by Toyota engineers for years of trouble-free service-and no one knows your Toyota better than they do.  Schedule your appointment at DARCARS Toyota of Frederick  to have your battery serviced or replaced.  We will also properly dispose of your old battery to conserve our environment!
Learn More about Keeping Your Toyota's Battery in Check
When it comes to your Toyota on the road for years to come, our team recommends keeping all of your vehicle's systems in check. One of those systems? Your vehicle's battery, of course! To learn more about your Toyota's battery and why you should have it tested on a regular basis, we invite you to read on below...
FAQ
How often should I have my Toyota's car battery tested?
We recommend having your car's battery checked on a regular basis. The easiest way to do this is to have it tested each time that you stop by our Service Center for an oil change.
How can I prevent my car's battery from dying?
To help keep your car's battery in check, we encourage you to take care of it as best you can. This means keeping the battery terminals clean and keeping insulated during extreme weather conditions. For many, investing in a car battery charger can also make a great choice.
How do I know if it's time to replace my car's battery?
If your vehicle's engine is slow to turn over or start, or if your vehicle is over three years old, we recommend stopping by our Service Center to have your battery inspected. Our team will be more than happy to tell you when and if it's time to invest in a new car battery for your Toyota.
Whether you have questions about your vehicle's battery or are ready to schedule an appointment, we invite you to stop by our Service Center today. Conveniently located in Frederick, MD and just around the corner from Gaithersburg, Leesburg, Fredericktown, Germantown, and Hagerstown, we look forward to seeing you soon.