2020 Washington Auto Show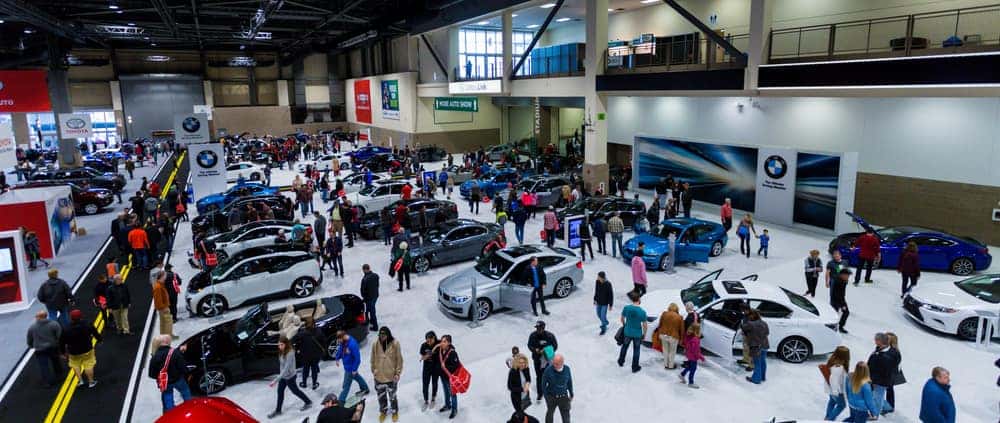 The 2020 Washington Auto Show is being held at the Walter E. Washington Convention Center this January 24th through February 2nd. With over 600 new vehicles being shown, local celebrities visiting, interactive exhibits, the Family Fun Zone, and more, you can bring the whole family for a day of fun. Learn more about what's happening at the Washington Auto Show with us at DARCARS Toyota of Frederick today! Then make sure to reserve your tickets!
What's Happening at the Washington Auto Show?
The Washington Auto Show is the family-friendly, interactive auto show that locals praise each year. In addition to new car art displays and the bigger and better Family Fun Zone, there are a few behind-the-wheel adventures you'll want to experience. The interactive events attendees might want to know about include Camp Jeep, the Indoor Jaguar Stunt Track, the Exotic Car Display, and even a visit from the Humane Rescue Alliance puppies. Some of the events are detailed below:
Camp Jeep allows drivers to take a new Jeep for a test drive on an all-new off-roading course to experience the durability of a new Jeep model.
Take the passenger seat with a stunt driver taking the lead in a new Jaguar on the Indoor Jaguar Stunt Track for a safe and exciting drive unlike any other.
With over 600 new vehicles to see, you'll want to make sure you visit the Exotic Car Display. This display is located on two levels, showing drivers the high-end models to be. Featured exotic car brands at the 2020 show will include Aston Martin, Bentley, Ferrari, Lamborghini, McLaren, and Rolls Royce.
While exploring, be sure to stop by and get a picture with this year's local celebrities including Redskins running back Derrius Guice, Wizards point guard Isaiah Thomas, and Capitals defenseman Nick Jensen! These players will be available for pictures and autographs throughout the 2020 Washington Auto.
Take the kids to the Family Fun Zone to see PBS characters including Splash and Bubbles, Daniel Tiger, and even Clifford the Big Red Dog!
The Humane Rescue Alliance is in partnership with Subaru and the Prince William County Animal Shelter to bring in adoptable dogs for attendees to play with and even take home!
Learn More About the 2020 Washington Auto Show!
From off-roading vehicles to puppies, the 2020 Washington Auto Show has something for everyone. Get your tickets today or learn more about this auto show with us at DARCARS Toyota of Frederick before making your decision. Have questions about this auto show, our dealership, our models, why your car is leaking water, and more? Contact us today! We're more than happy to answer your questions.